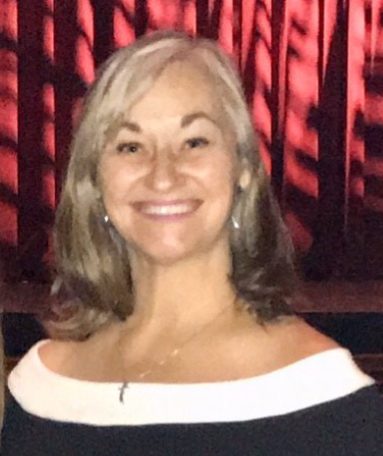 Hello, I'm Benita.
I'm mindful to never ask my clients to conform to "talk tech" (unless they want to!). My past projects have enabled me to work with some very cool people doing big, big things. From bringing news to the web in the early 90's to designing Azure's customer centric communication portal — my passion has been to conform technology to meet the needs of people.
That passion and mission continues today. I'm diversified and work adeptly within large corporations to scrappy start-ups, revenue optimizing companies to non-profits. It's been a delight to work with people in need of technologies at many stages of their journey.
Let's chat and see how Illuminate.Pro can simplify technology and processes for you. Initial consultation is free and we provide written, competitive bids.
Technical Summary
Benita Howe, PMP, SAFe 4, CSM
Empowering your business to grow and do more through automation and existing system integration.
Fortune 100 action oriented transformation leader with technical Product, Portfolio, Project and Business Operations change management experience.
Designs and delivers world class efficient enterprise processes leveraging software integration, mobile applications and cloud based solutions.
WordPress platform expert. Including ecommerce, walled garden subscription content and social media automation.
Methods:
* Agile (Kanban, Scrum, eXtreme Programming); Modified Waterfall
* Expert Proficiency: Atlassian Suite (Jira, Confluence, Hipchat), Microsoft Team Foundation Server (TFS), ZenDesk, Rally, Smartsheet, MS Project, Project Server, Planview, Microsoft Office Suite, Visio, Photoshop
Certification Sampling
SAFe – Scaled Agile Framework 4.0 2016
Technical Women in Azure, Founder 2013
Management Excellence VP Award, 2008
Certified Scrum Master, 2007
PMP, 2005 and current certification through 2024.
Integral Leadership / Organizational Development, 2005
What People Say
One of the things I admire most about Benita, is her passion for her craft. Whether we are discussing an enterprise workflow, or the 'nitty gritty', Benita is enthusiastic and passionate about the solution. Every organization can benefit from her expertise. — Alex Forbes, Petsmart
She has significant agile experience and is a true pro at sharing and cultivating teams and processes around agility. She can go from wearing a strategic portfolio hat to that of a detailed project manager and is comfortable anywhere and in between. — Dan Kennedy, Solutions Engineering
She helped define the greater organization's vision and consistently involved peers in discussions and processes designed to strengthen the organization. — Ben Chronister, Logic Child
I learned a lot from her during Mobile Services days, specifically project management, leadership and escalation resolution. — Manoj Shende, ServiceNow
Benita consistently provided well rounded research. Her passion for disrupting the status quo was contagious and is evident in what we were able to accomplish together. She is a natural leader who knows how to zoom in and out effectively — Matt Loflin, Microsoft
Benita always strives to provide guidance and grow individuals on her team. She has had a big impact on my career. I learned a lot from Benita about being a program, people and service manager, as well as it means to be a leader and how to implement change in an organization — Tuanh DeCroix, eBay
A great track record and believe she can take on the development of any service. She also has unique strength in running agile teams and a deep experience in program management. — Mike Corrigan, F5 Networks
She consistently led others with her clear vision on 'what will be' while she skillfully navigated various adoption rates implementing Agile framework and techniques. She successfully implemented new processes and tools to support the organizational shift. She has a pragmatic management style that drives teams to quickly move past political and technical obstacles. She is passionate in her approach to solving all problems and empowers others to successfully achieve results. — Sheryl Hayes, Supply Chain Expert with enVista
"She transformed the waterfall Software Development Lifecycle practices to an Agile framework. Her ability to translate a technical message into business outcomes is exceptional. Her attention to detail includes making sure that processes are end to end and closed loops." — Neville Lee, Charles Schwab