Real People, Real Insights
What clients are saying via Google Business. Let's work together and love to have your review too at Google Business.
Let's connect! Give Illuminate Pro feedback and read insights from others on
LinkedIn.
What clients say as we improve their online presence and automation see Facebook Business.
Don't take our word for it – here's what others say:
"Thanks. It was actually easy. I don't know, I'm feeling pretty good right now. The things that we can do with just a phone! LOL"
Website Live Training Session
Training Reaction
"This is 1000x better. I love it because they literally go every where like magic. I love you. You're like the EASY button for hard things."
Website Live Training Session
Automation Reaction
"It's amazing. Thanks for all your help. I'm amazed, blessed and grateful. Thanks for the encouragement."
Website Live Training Session
Ease of Use
"Benita drove the setup and management of the Project Management Office and Business Operations functions within our organization leading to the adoption of PMO based processes by other business functions. So aside the achievement of business value through the timely delivery of the contractual commitments to our business clients, our team under Benita's drive supported business productivity solutions throughout our organization (for example; functional structure, dashboards, reporting and process workflow definition). So successful that we supported business productivity changes within our wider group of companies."
Ignite Technologies, Ghana
via LinkedIn
Her ability to translate a technical message into business outcomes is exceptional. Her attention to detail is very good to include making sure that processes are end to end and closed loop. It has been my pleasure to work with a leader that is compassionate, cares about people and get the job done at the same time.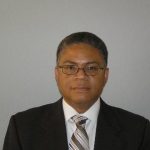 Wells Fargo Bank, USA
via LinkedIn
Benita is a leader. It was the first thing I noticed working with her. She has a quiet and effective confidence her team feeds off. I also noticed her team always performed extremely well, as her leadership and own individual contributions inspired her group. Overall, Benita is a world class technology manager, with excellent personal skills and the ability to get the best out of her team and others. Even though Benita did not manage me, I used her as a personal resource for advice as her organizational wisdom was a trait I relied on. I would work for her or with her again, with no hesitation.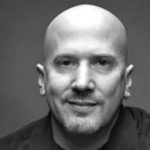 Adarga, London
via LinkedIn